Gamestop won't be getting Phoenix Wright until tomorrow. 4chan is down. (EDIT: BACK UP for now) Etc.

I'm kind of relieved as I have some important work to get done and my main sources of proscrastination and temptation are now out of reach, but--

THE INTERNET HAS LEFT ME IN DESPAIR


A CHALLENGER HAS APPEARED.


Conclusion: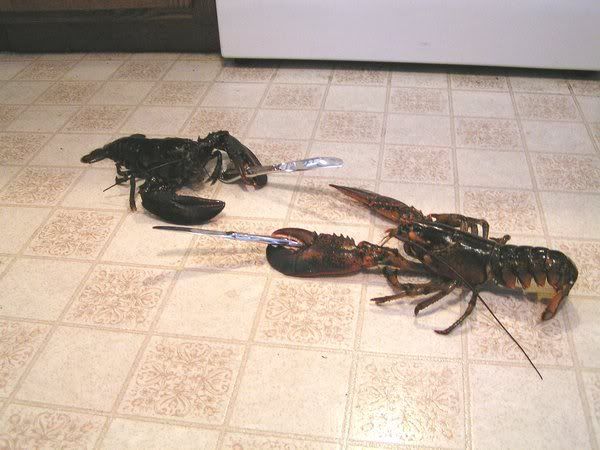 LOBSTER BATTLE.