Finished Black Jack 21 last night.
Verdict: quite awesome. Quite GAR, too. The MAGICAL GIRL PRETTY DOCTOR transformation scenes were hilarious. I'm craving the manga badly, but I'm having no luck with finding any sites which makes me a sad panda. I'll make do with the OVAs, movies, and TV series for now, but still,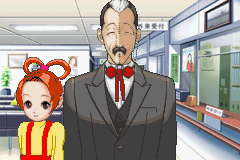 THIS IS WHY WE CAN'T HAVE NICE THINGS.

EDIT:

For those who aren't /v/tards, click here to be enlightened.